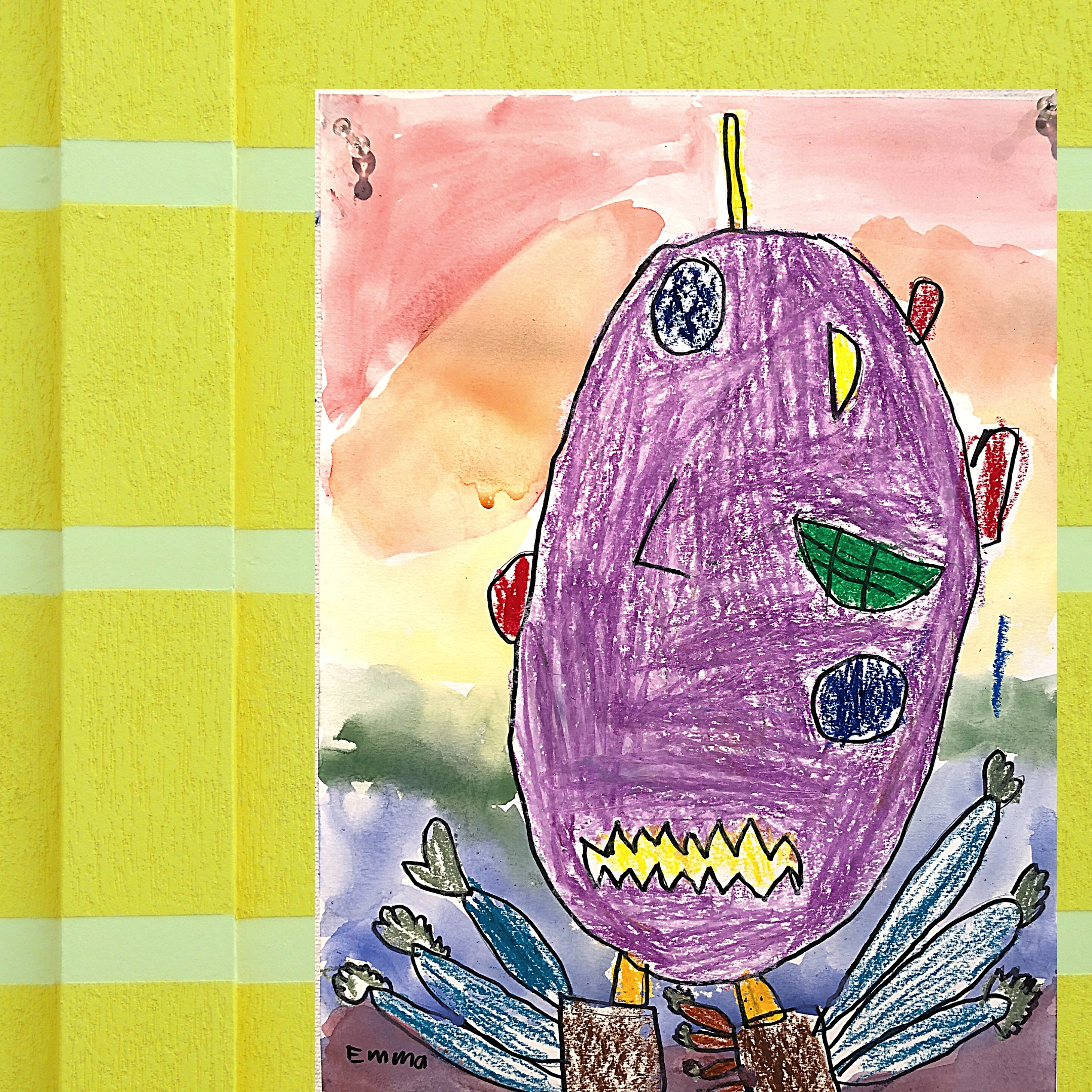 ART EXPLORATIONS II, Drawing + Painting
With Alexandria Kraeger | Ages 6 - 8
Children develop drawing skills using a wide variety of media and tools. They learn to work from observation, memory, and imagination while experimenting with forms of drawing and painting. Students learn about famous and contemporary artists through trips to the Museum of Art and class presentations.
SATURDAYS, 9 - 11:30 am | SESSION 3/18 - 4/22
6 classes | 15 contact hours | Location: 503 William Street, Utica, NY
---
+ SCHOLARSHIPS: Need-based scholarship request forms are available HERE >
+ IMPORTANT: To ensure the age appropriateness of the curriculum, children must meet the age requirement listed with each course description by the beginning of class.
+ SNACK: Please provide a snack for your child every day. There will be a supervised snack break each day at mid-morning.
+ SMOCKS: The projects are fun but can be messy at times. Bring a smock (old shirt or apron) or simply dress for the mess.
+ MASKS: Face coverings are optional however policies may change at any time.
---
Meet your instructor, Alex!
She/Her
Ages 6 - 8 | ART EXPLORATIONS II, DRAWING + PAINTING
Saturday, March 18, 2023 - Saturday, April 22, 2023 09:00 am - 11:30 am
Price: $130.00 / Member Price: $120.00
Seats Remaining 11