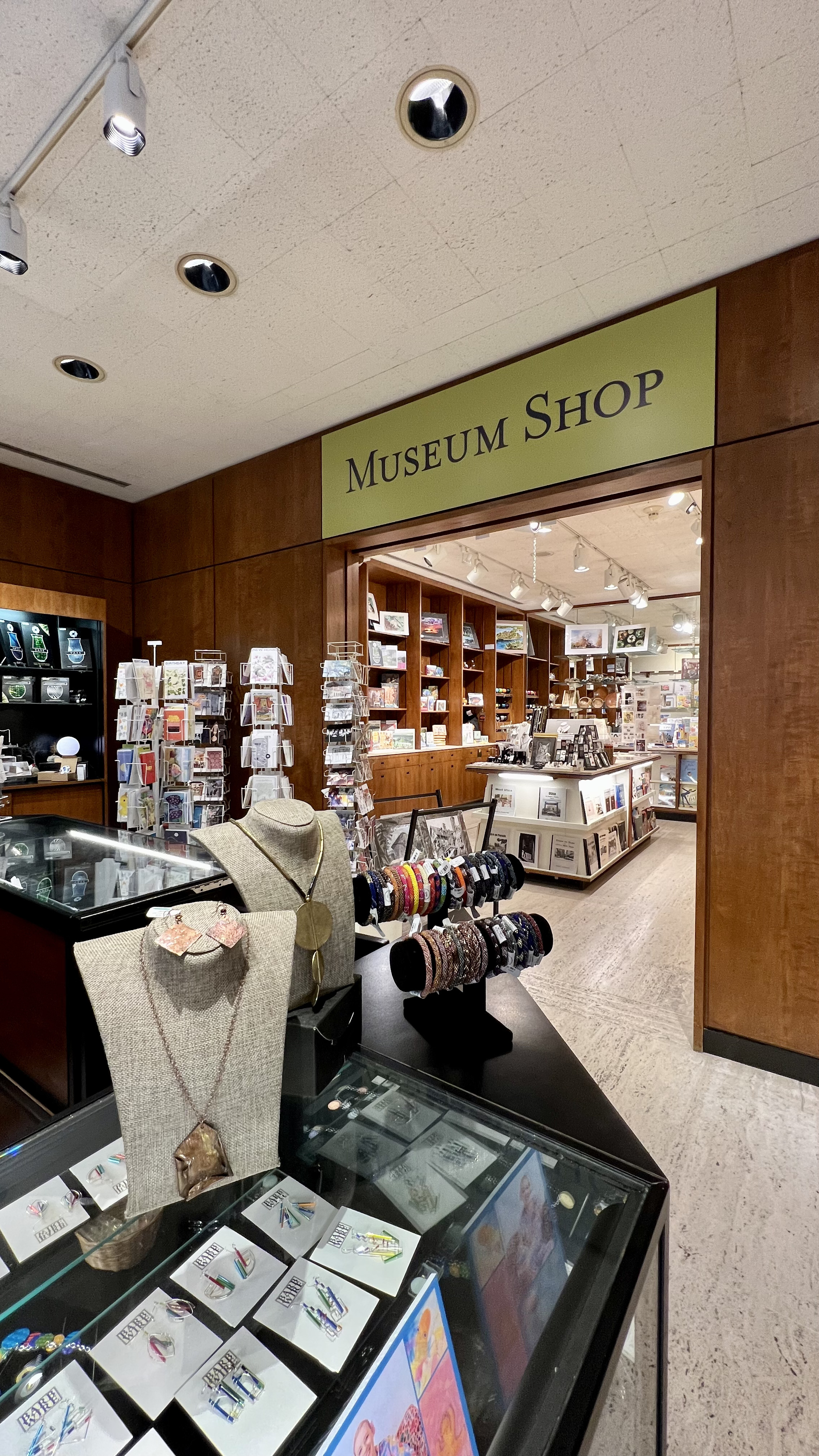 The Museum Shop at Munson carries unique jewelry, home décor, books, toys, gifts, and more inspired by the museum's collections and exhibitions. The shop also has a wide range of handcrafted gifts and jewelry created by artisans both locally and worldwide.
Members get a 10% discount on most purchases (excluding consignment items).
Thank you for your purchases! Purchases from the Museum Shop support Munson-Williams' mission, programs, and exhibitions!
Open to the public during regular Museum hours.
Sell your Artwork at the Museum Shop
What we are looking for:
Locally made art and functional items created by artists from the Greater Utica region.

Merchandise that represents excellence in art and design while making a statement through either subject matter, materials, or other attributes.

Artists from diverse backgrounds, especially those historically underrepresented in art museums and galleries.
To be considered to sell your work at the Museum Shop, please fill out the online vendor application. For additional information email retail@munson.art.
Artists and items will be accepted based on quality, type of product, pricing, salability, relevance to the Museum's collection, exhibitions, regional residency, and educational purpose.
The Museum Shop at Munson reviews applications for new vendors on a quarterly basis. The Institute also reserves the right to refuse and/or limit any artists or products.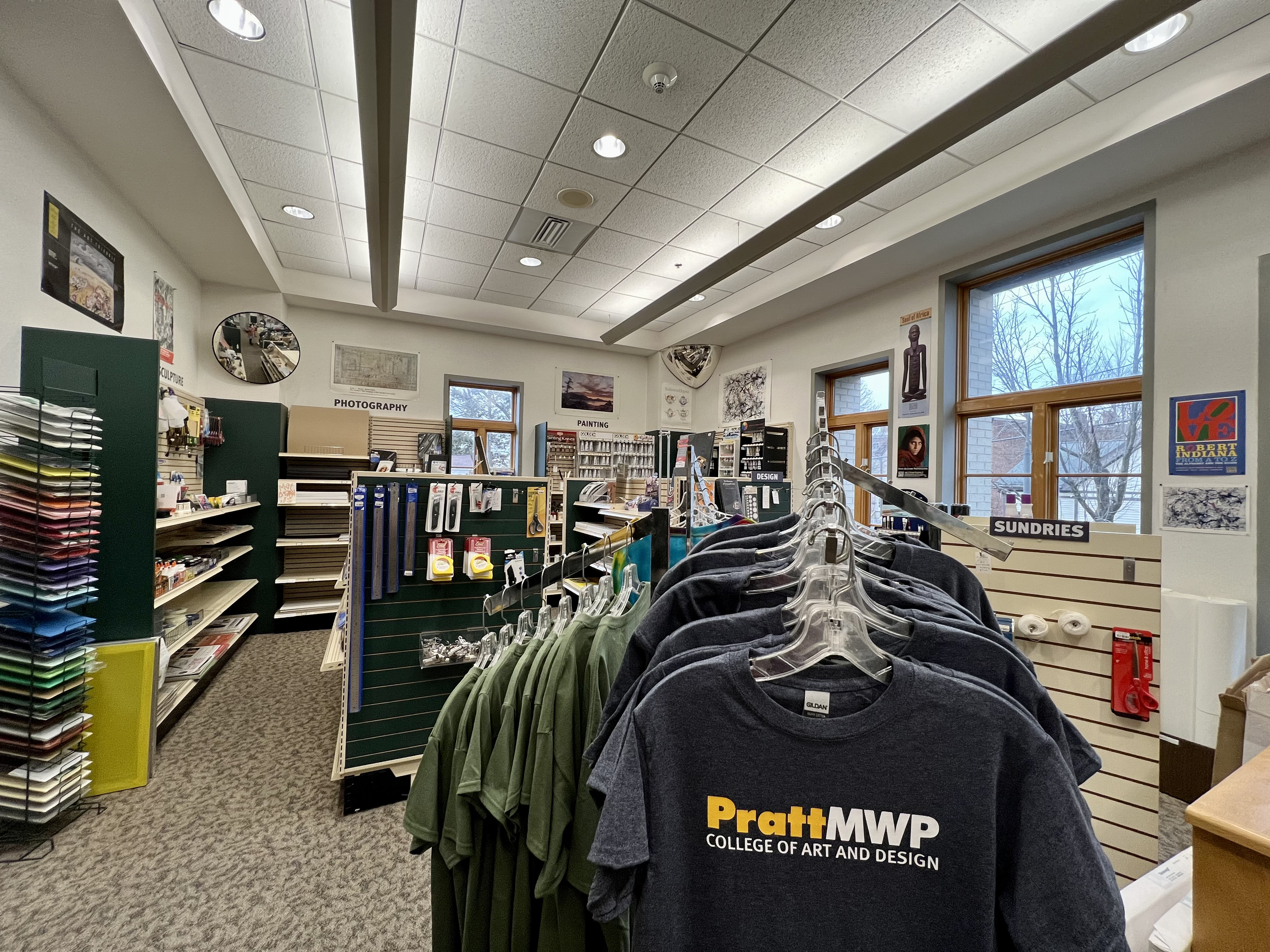 Campus Store
The Pratt Munson Campus Store located in the Student Center at 1216 State Street carries a full range of required fine art supplies, personal items, Pratt Munson merchandise, and gift cards.
Students and Munson members receive discounts on most items.
Contact the store directly by phone at 315-797-0000 ext. 2227 or email: retail@munson.art
Campus Store Hours:
Monday - Friday 11:30 a.m. to 5 p.m. while school is in session.