American Painting and Sculpture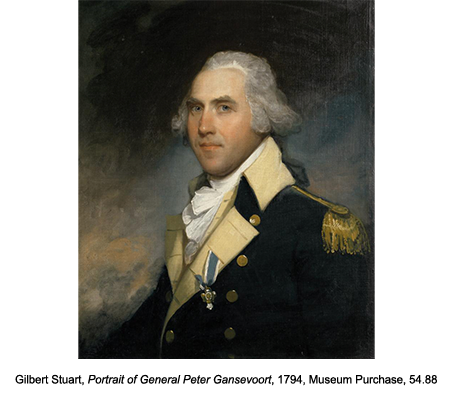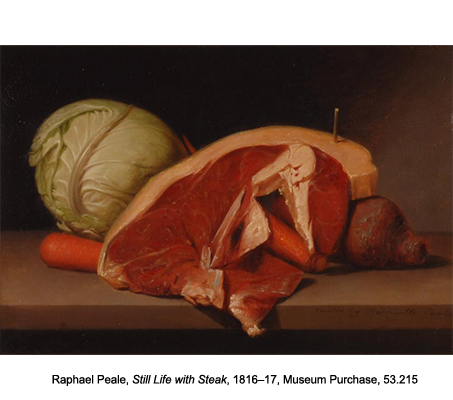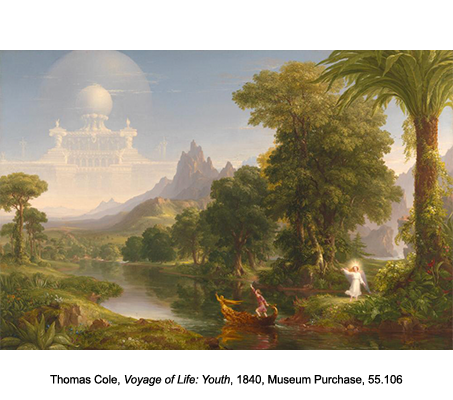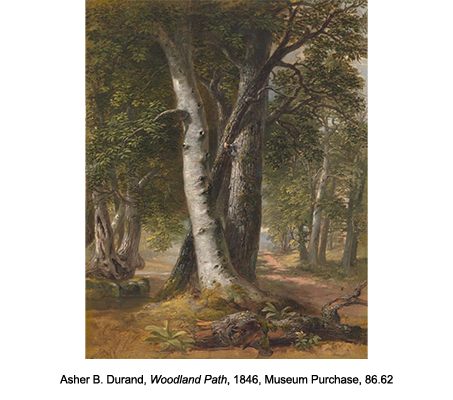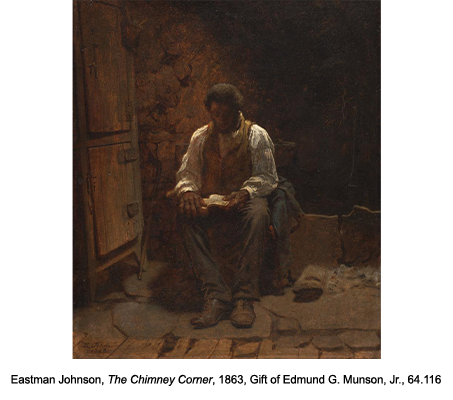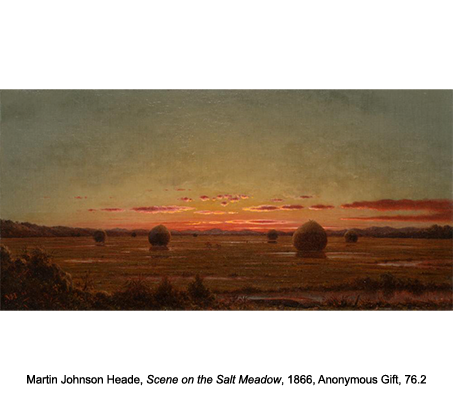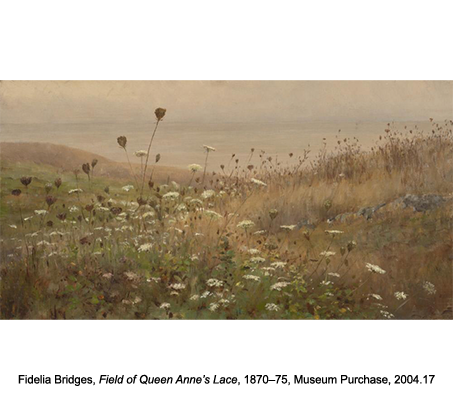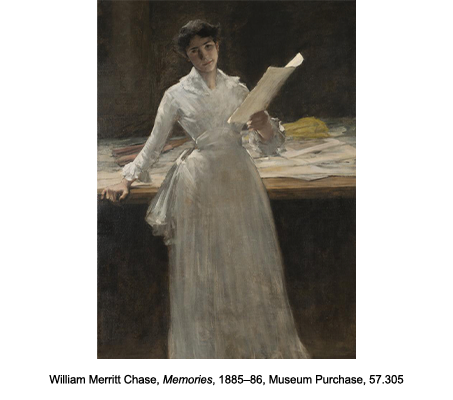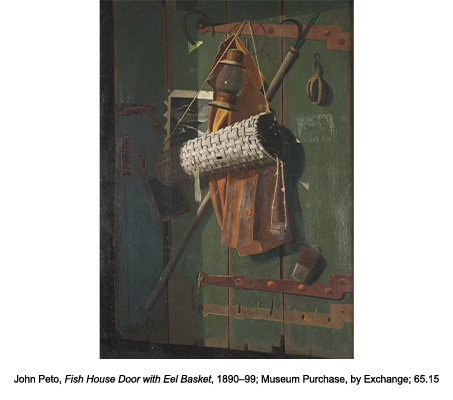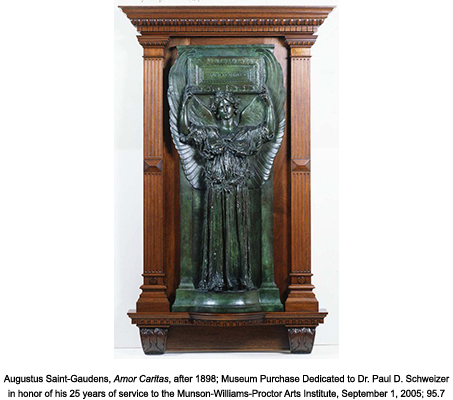 Important highlights of the American art collection are the Hudson River School landscapes by Frederic Church, Asher B. Durand, Martin Johnson Heade, and many others. Thomas Cole, one of the most influential artists of this important movement in American art history, is represented by the original paintings from his four-part series, The Voyage of Life, painted in 1839-40. Other collection highlights include masterworks of still life by Raphael Peale, John Peto, and William Harnett as well as fine portrait and figure paintings by Gilbert Stuart, Eastman Johnson, Fidelia Bridges, and William Merritt Chase. American sculptures by Hiram Powers, Augustus Saint-Gaudens, and Frederick MacMonnies further enhance the collection of American art from the 1800s.
American Decorative Arts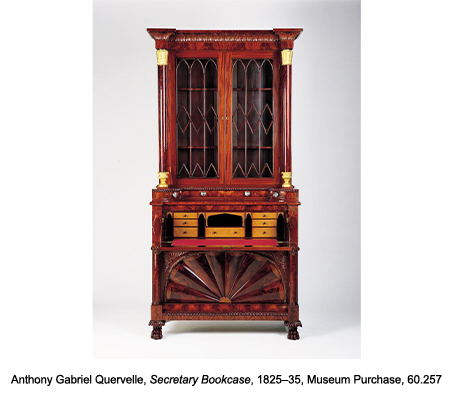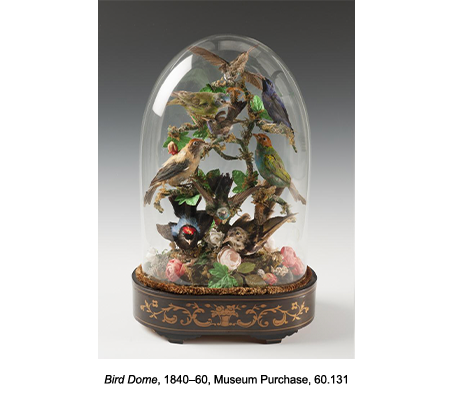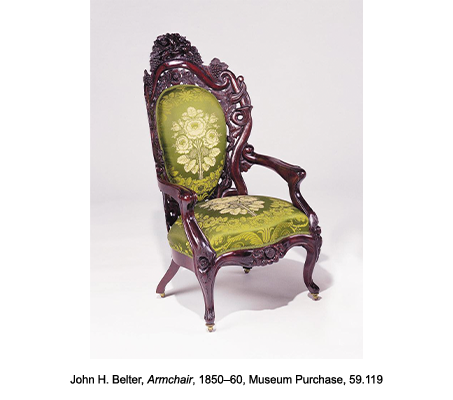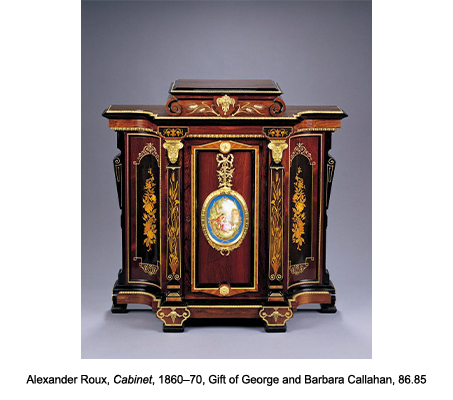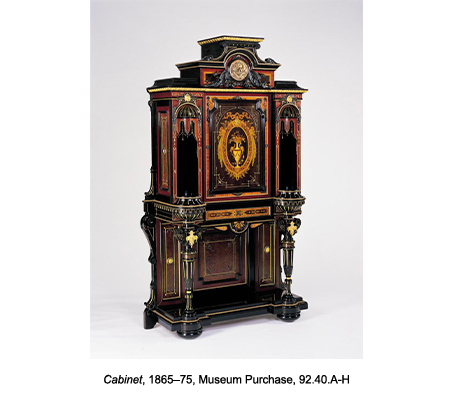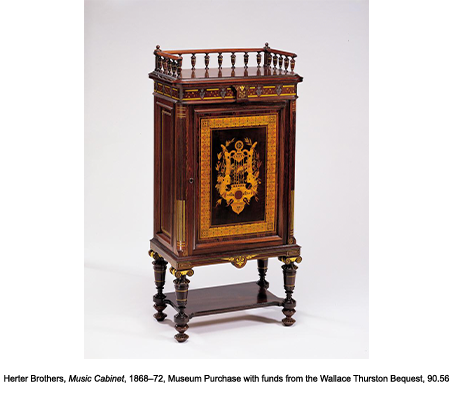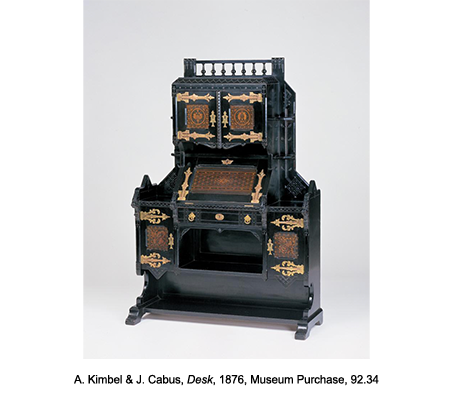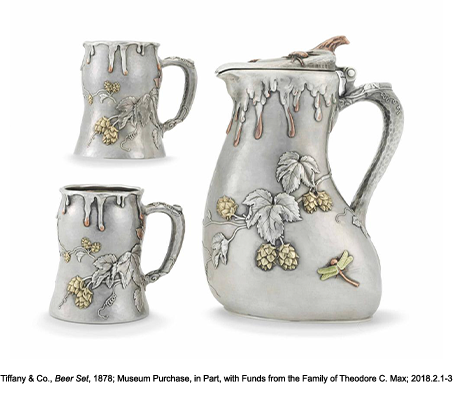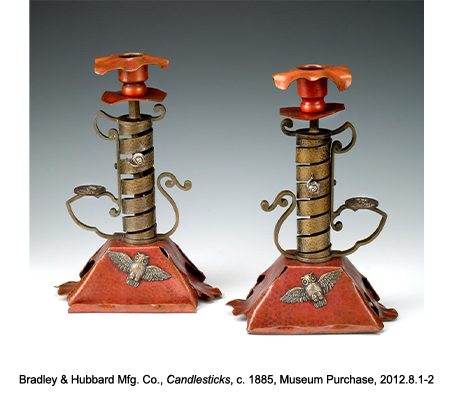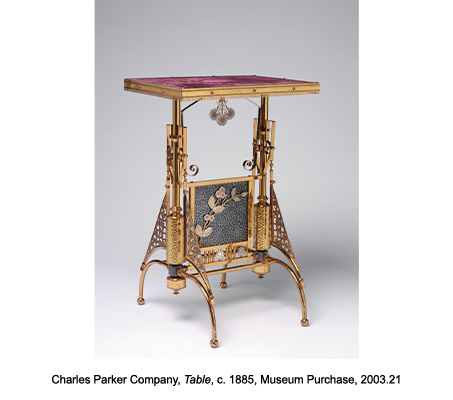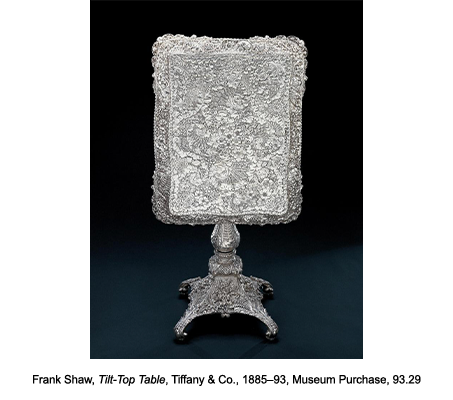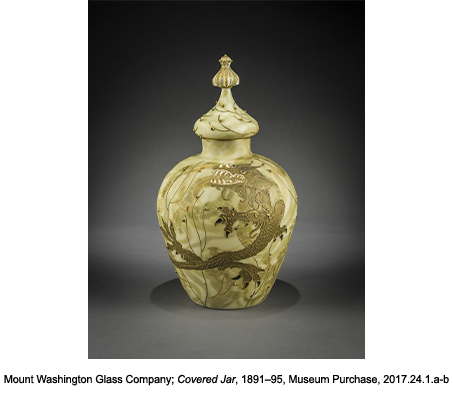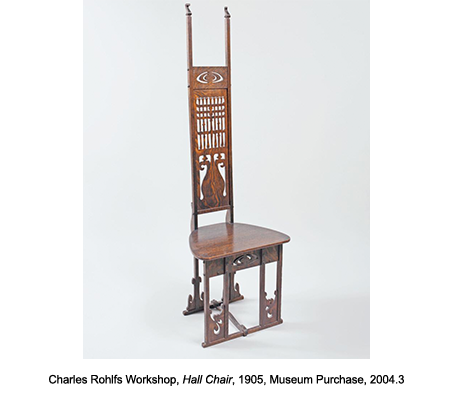 The Museum of Art's decorative arts collection features American works made during the 1800s. The collection began with household furnishings and decorative collections given by Institute founders, the Proctor Family. This collection was significantly enhanced in the 1950s by additional gifts and purchases primarily used to furnish the landmark home, Fountain Elms. In addition to a comprehensive collection of pottery made in Utica, the collection now includes an impressive group of documented American furniture by Anthony Quervelle, John Henry Belter, Alexander Roux, Kimbel and Cabus, Herter Brothers, and Charles Rohlfs among many others. Equally impressive are the glass, silver, and mixed-metal holdings that include works by Louis Comfort Tiffany, Tiffany & Co., Gorham Manufacturing Co., George W. Shiebler and Co., Bradley and Hubbard Mfg. Co., Charles Parker, and Mount Washington Glass Co.
The decorative arts collection explores a broad spectrum of historical themes including America's relationship with Europe, industrial technology, immigration history, social and domestic history, art and design evolution, and the growth of the American factory system. The collection is on view throughout the Museum's galleries as well as in period room settings and study storage galleries.
American Modern and Contemporary Art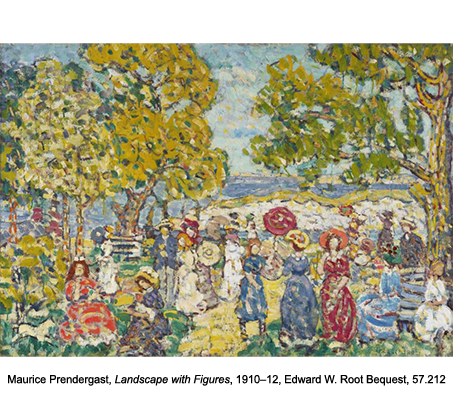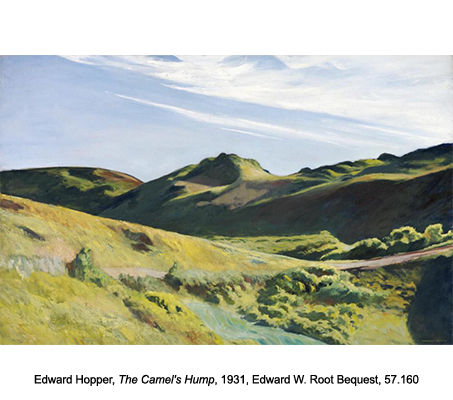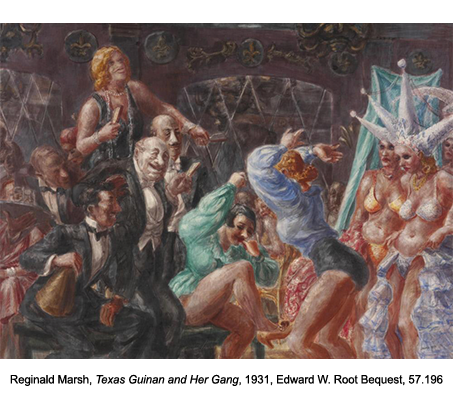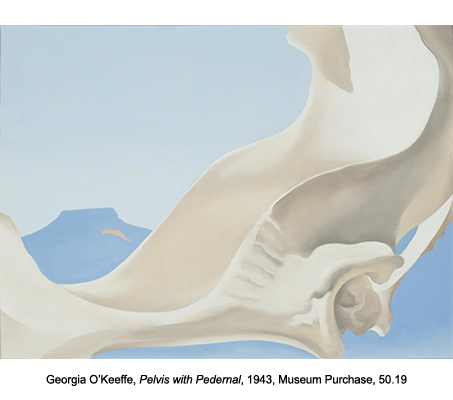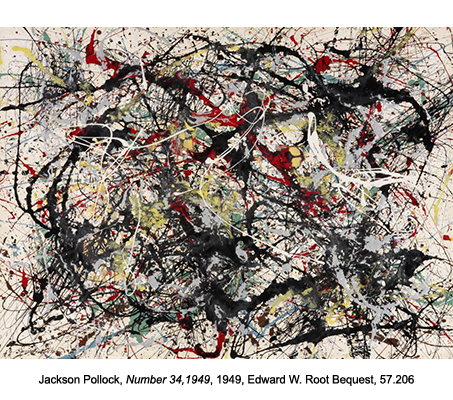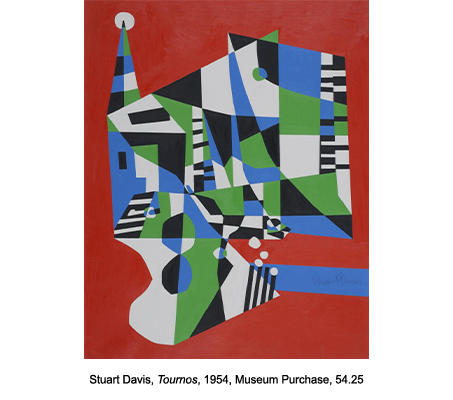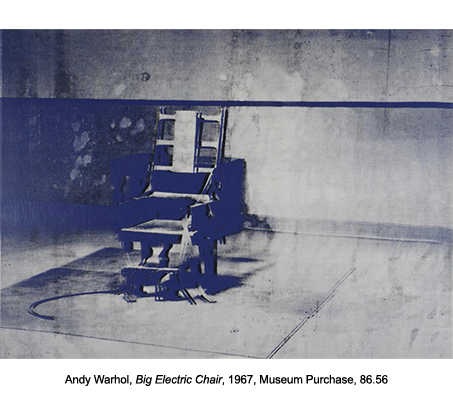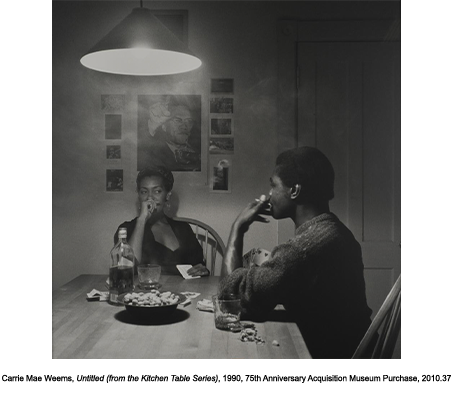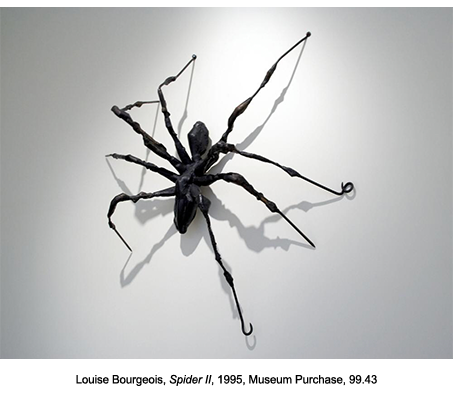 The Museum's art acquisitions are grounded in a history of supporting working artists. Significant holdings of American art from 1900 to the present, representing artists who have examined and challenged traditional subject matter, materials, and processes, form the core of this aspect of the collection. Much of this collection was formed through the transformational gift of works of art in the 1950s by Edward Wales Root (1884-1996), a collector who not only purchased works intended for eventual donation to the Museum but also encouraged the Museum to acquire works by the same artists in order to insure depth and quality within the collection.
Iconic works within the Modern American art collection represent most movements in 20th-century American art history such as American Realism, The Eight, Ashcan School, Surrealism, Abstract Expressionism, Spiral, Minimalism, Pop Art, and contemporary art. These artists include Robert Henri, Maurice Prendergast, George Bellows, George Luks, Charles Scheeler, Stuart Davis, Edward Hopper, Georgia O'Keeffe, Norman Lewis, Jackson Pollock, Lee Krasner, Mark Rothko, David Smith, Romare Bearden, Andy Warhol, Emma Amos, Louise Bourgeois, Liliana Porter, Bill Viola, and Alison Saar.
European Modernism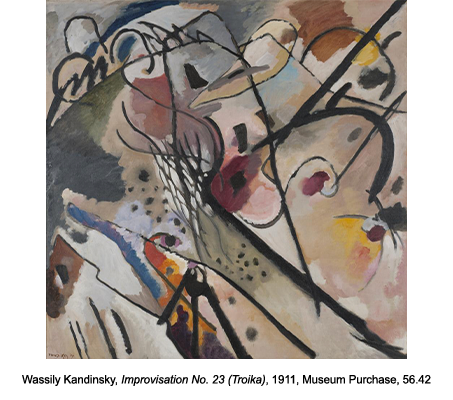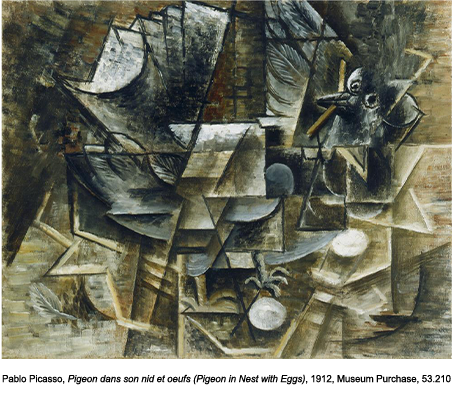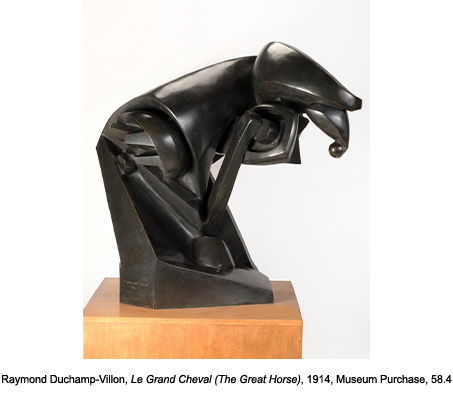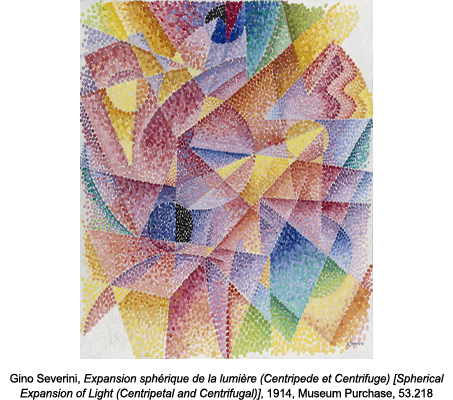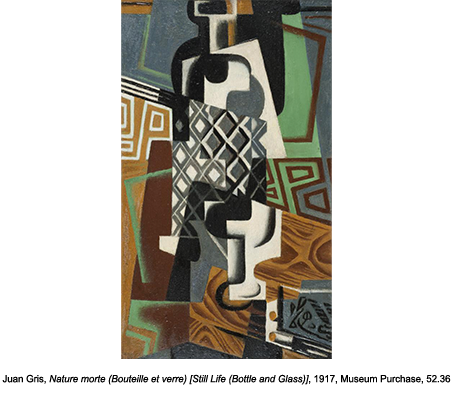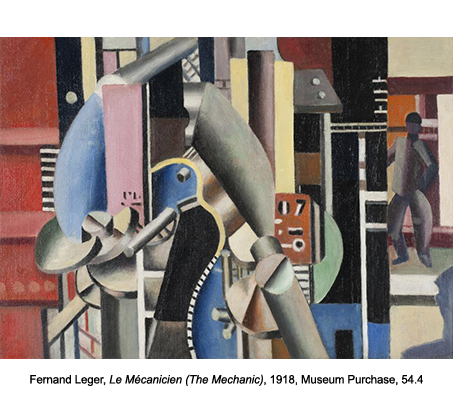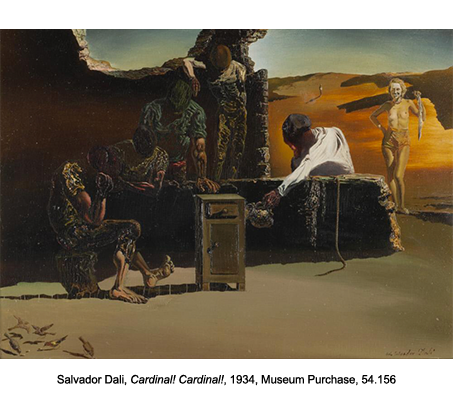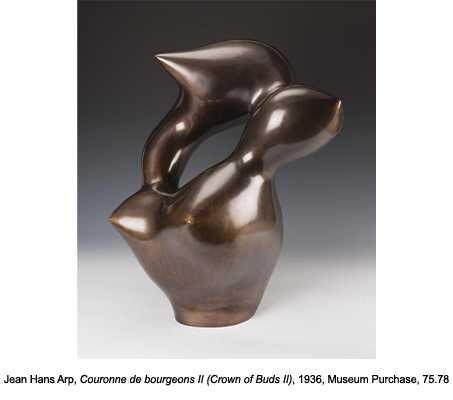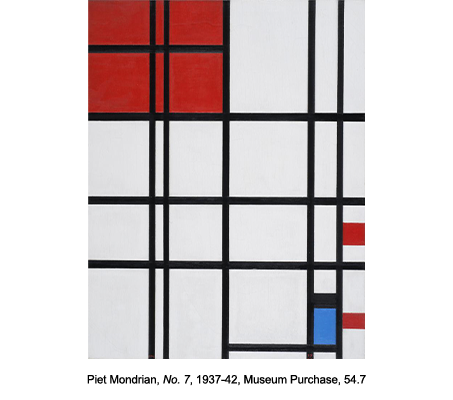 Painting and sculpture representing European Modernism lend context to the 20th-century American holdings. From 1947–1956, Museum of Art Director Harris Prior and art advisor Edward Wales Root acquired masterworks of European abstraction; Cubism; Surrealism; and so on. Prior and Root successfully assembled a remarkable body of material, including bronze sculptures by Jean Arp, Ernst Barlach, and Raymond Duchamp-Villon, along with paintings by Salvador Dalí, Wassily Kandinsky, Fernand Leger, Paul Klee, Piet Mondrian, Pablo Picasso, Juan Gris, and Gino Severini, among others.
Works on Paper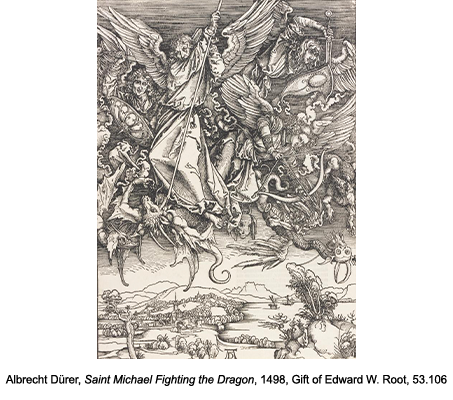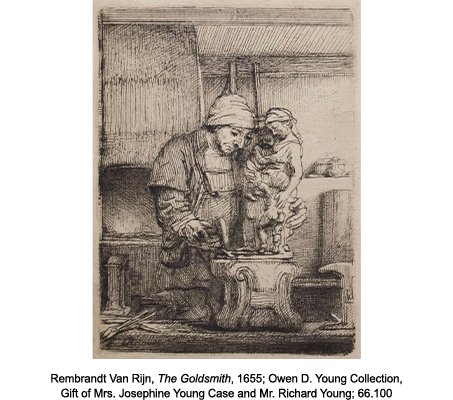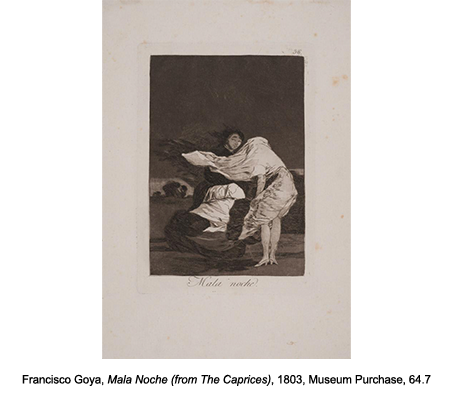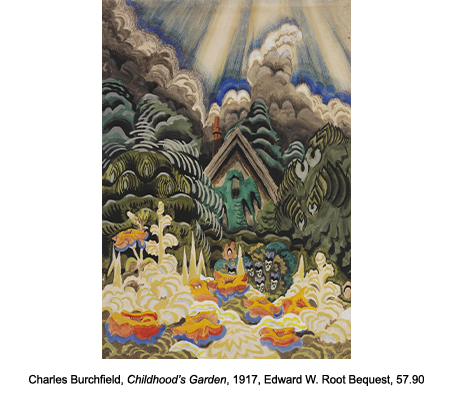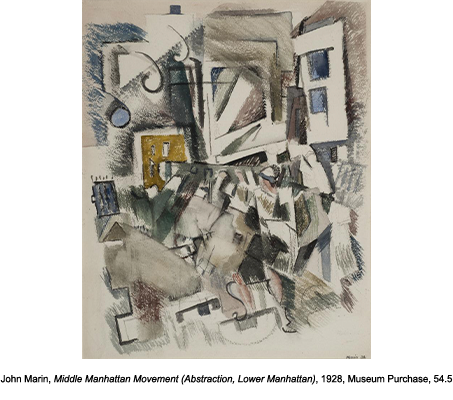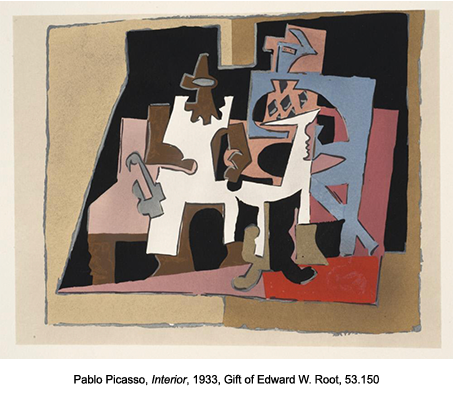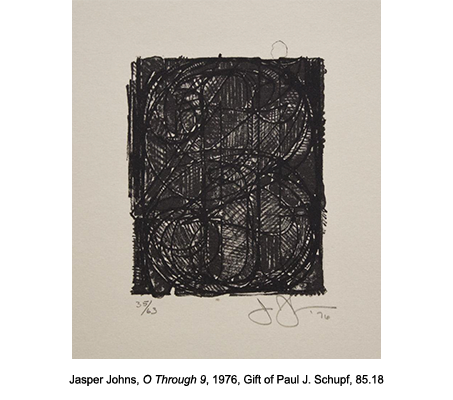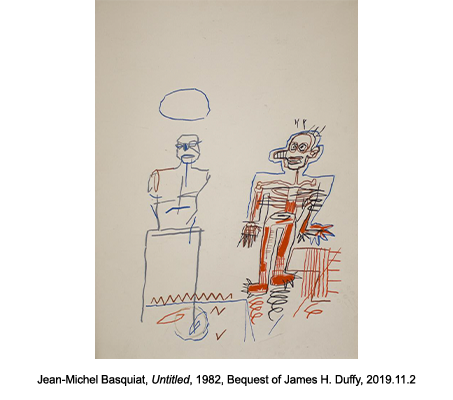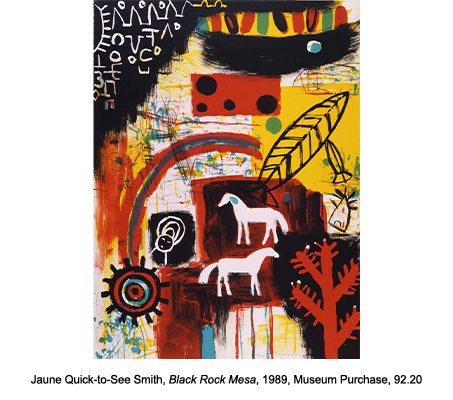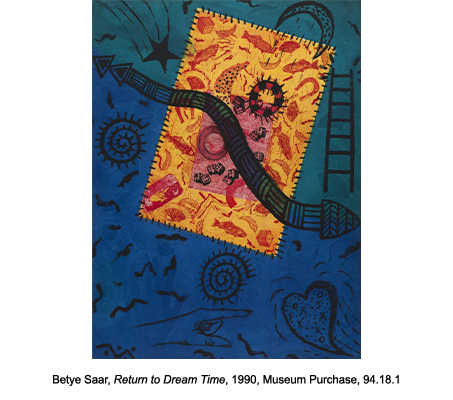 The drawings collection focuses on work by American artists from the late 1700s to the present with particular strengths in drawings by artists such as James McNeil Whistler, Winslow Homer, Norman Lewis, and Willem de Kooning along with notable watercolors by John Marin, Charles Demuth, Edward Hopper, and Charles Burchfield. The drawings collection also has a significant group of preliminary studies for paintings as well as works of regional significance by artists who lived and worked in central New York State.
The print collection includes exemplary impressions in all printmaking media from woodcut and intaglio (engraving, etching, drypoint, mezzotint, aquatint) to lithography, screenprinting, and photography-based processes. The Museum's holdings range from works by European masters Albrecht Dürer, Rembrandt, and Francisco Goya to 19th-century etching revival and modern and contemporary artists such as Stephen Parrish, Pablo Picasso, Jasper Johns, Alison Saar, and Lorna Simpson. There is also a fine group of Japanese woodblock prints.
Fountain Elms Period Rooms and Galleries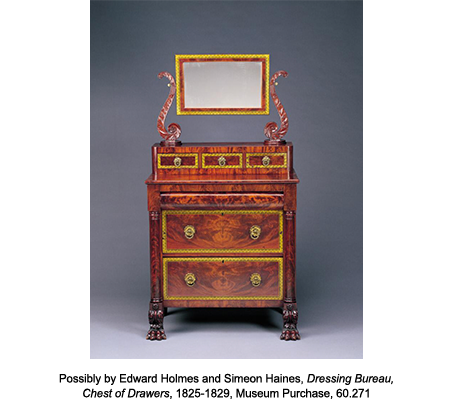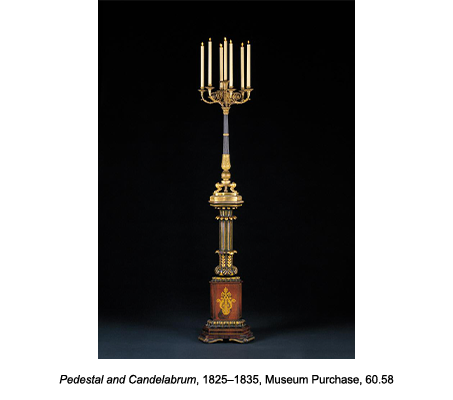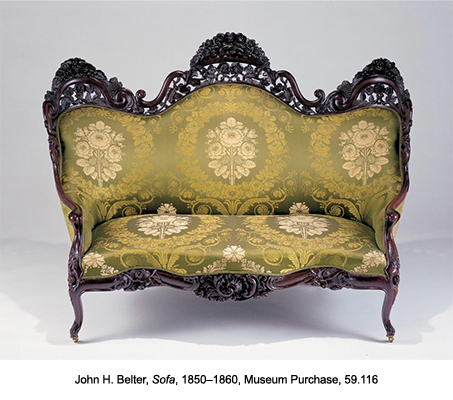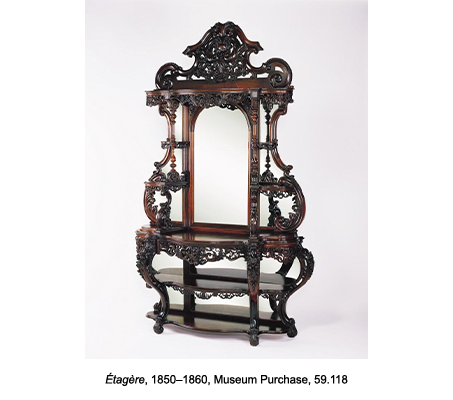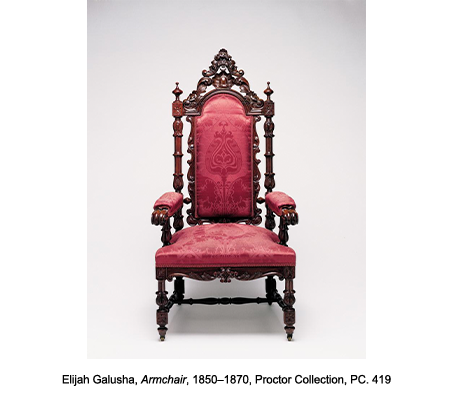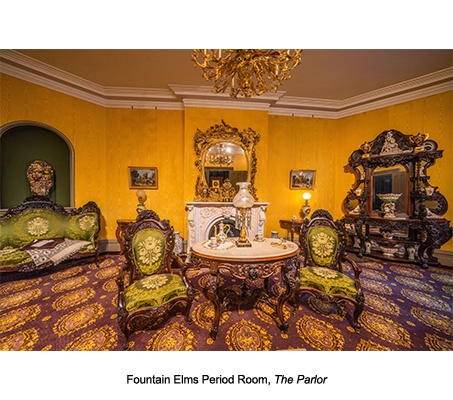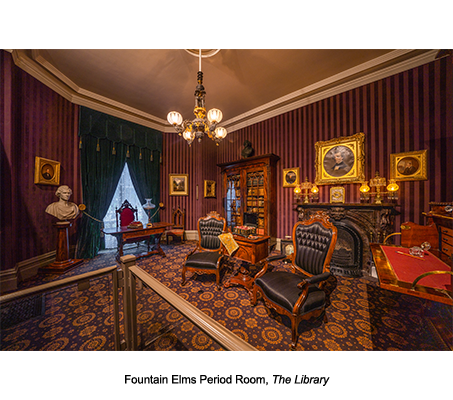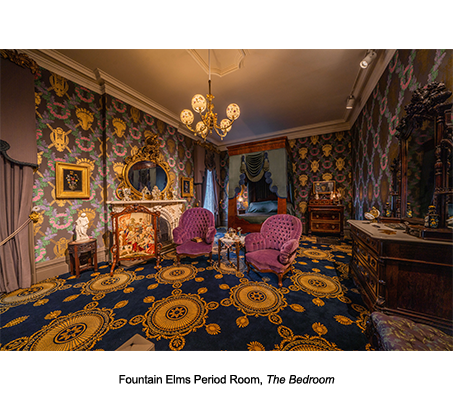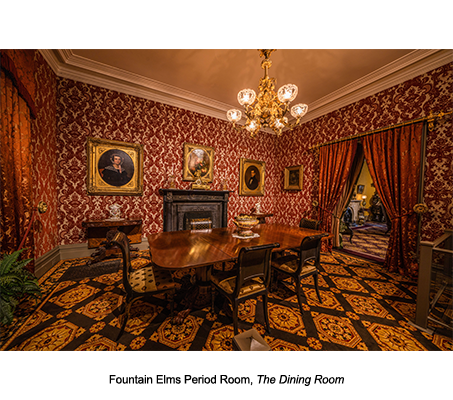 The grand Italianate house Fountain Elms recalls the imposing residences that once majestically lined both sides of Genesee Street in Utica, New York. Helen Munson Williams (1824-1894) and James Watson Williams (1810-1873) built Fountain Elms in 1850-52 working with Albany, New York, architect William Woollett, and they raised their daughters Grace (1846-1853), Rachel (1850-1915), and Maria (1853-1935) there.
When furnishing their home, James and Helen Williams turned to the finest New York City cabinet makers and decorators. The original Charles Baudouine parlor suite remains in the Museum's decorative arts collection along with many of the paintings and smaller decorative arts that were part of the original decoration of Fountain Elms. Today, the period room settings are furnished to represent high-style interiors of the 1850s rather than to reflect the more restrained taste of the family.
To View More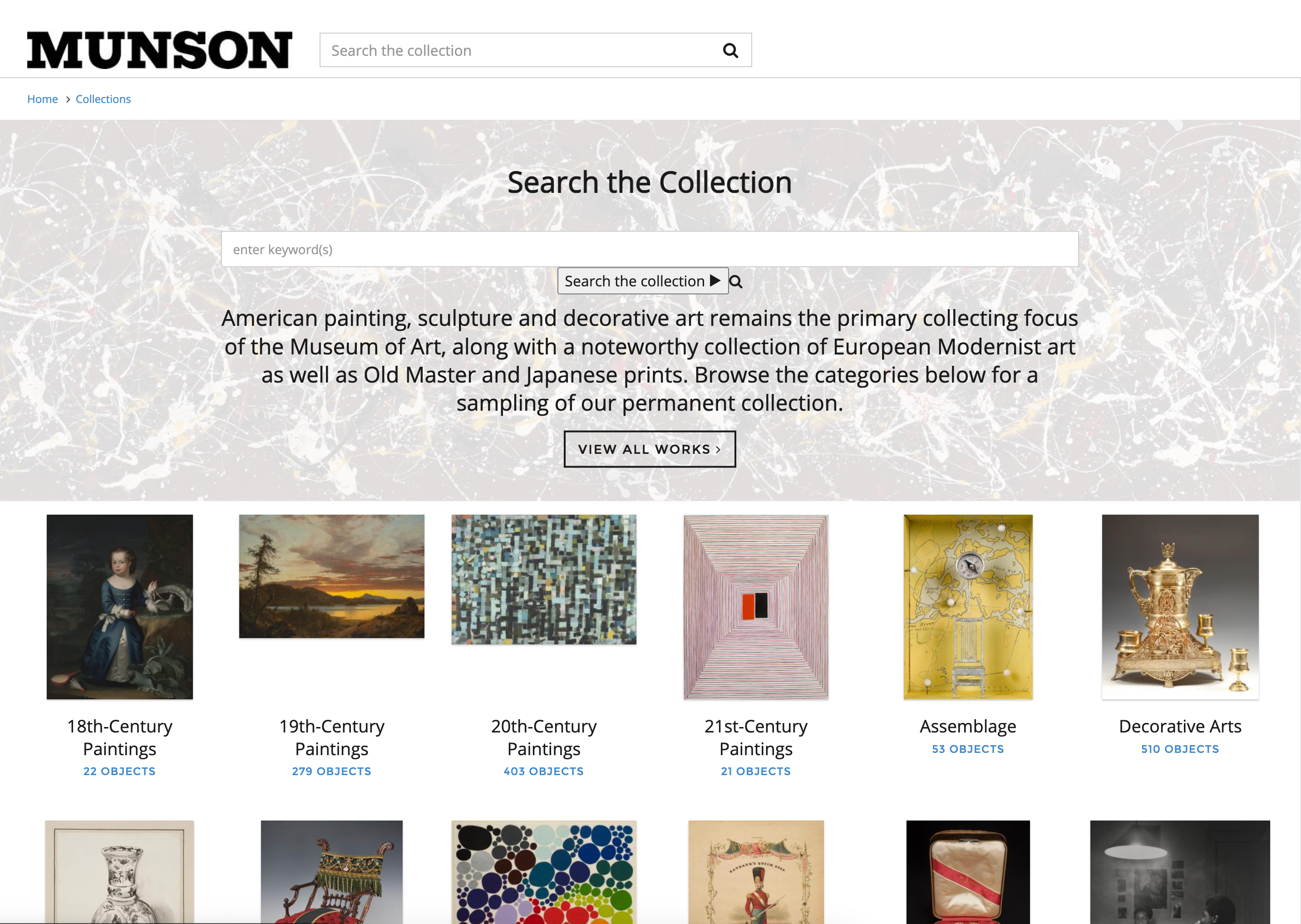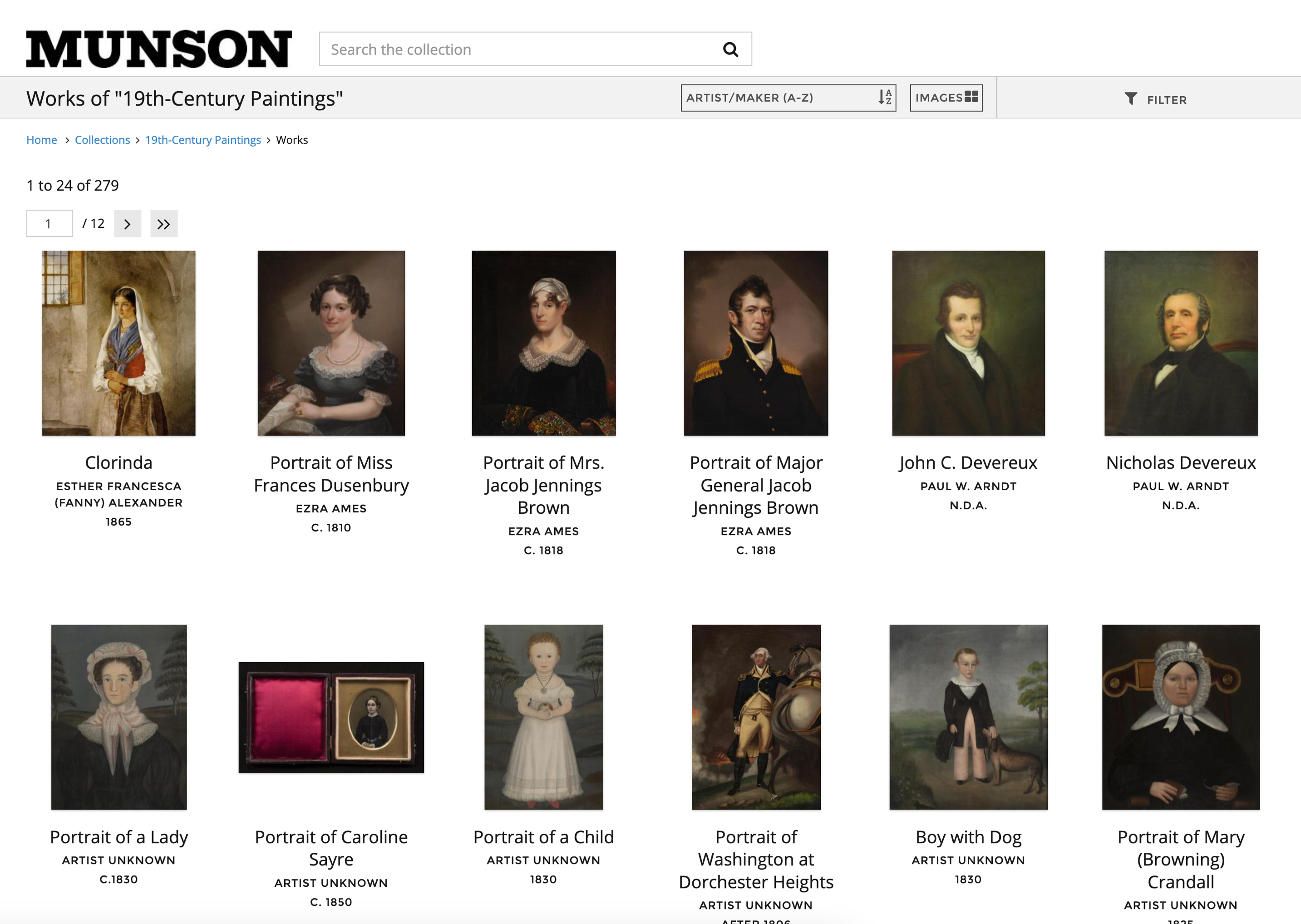 If you are interested in viewing more of our Online Permanent Collection, please click here.