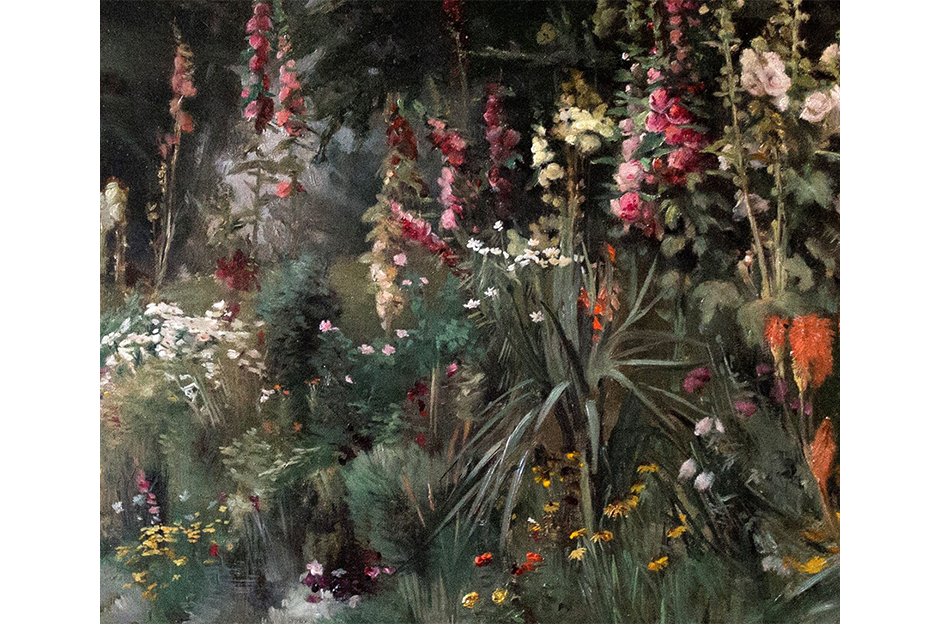 ---
Art in Bloom will present spectacular, locally produced floral creations inspired by works of art in the Museum's permanent collection. During this extraordinary weekend, view exceptional floral creations in the Museum's galleries, enjoy special events and programs, and the Art in Bloom pop-up shop. Celebrate spring with this colorful, juried exhibit of floral designs by regional florists and design professionals.
Free for MWPAI members and $5 for the general public.
Fountain Elms Parlor
Catherine Clarke
The Clinton Florist
Clinton
Pamela Kowalski
Kowalski Flowers
Whitesboro
Tracy Wilkinson
Village Florals
New Hartford
Fiorentino Poccia
Coriale Flowers
Utica
Julie Young
Floribunda Designs
Oneida
Joanie Gorton
Professional Florist and Designer
Utica
Laura Ann LoGiudice
Chester's Flower Shop
Utica
Ida Slagle
Professional Florist and Artist
Canastota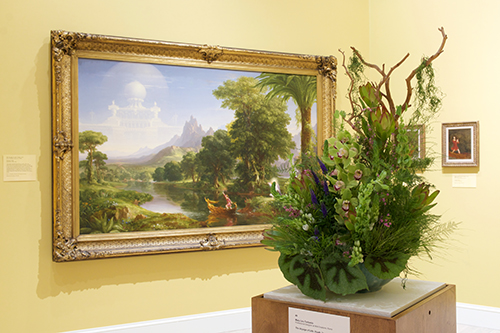 Mary Lou Tarbania
Wild Creations
Rome
Elizabeth Schoonmaker
Artist
West Winfield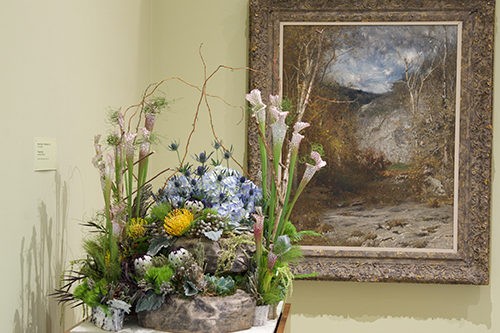 Denise and Brianna Goodwin
Blooms and Blossoms Florist
Oneida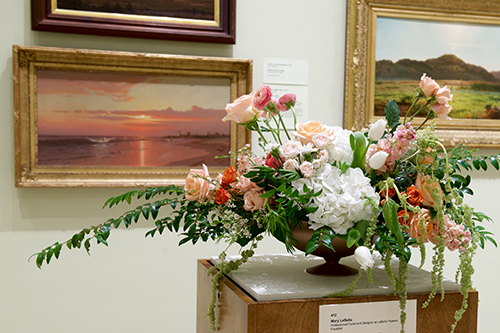 Mary LaBella
LaBella Flowers Design Studio
Frankfort
Cathleen Wilson
Coriale Flowers
Utica
Alyzza Marlee Viros
Olney's Flowers
Rome
Jamie Hall
Chester's Flower Shop
Utica
---
Congratulations to all who participated in the first Art in Bloom: Fine Art and Flowers event at MWPAI! Attendees to the exhibition were captivated by the stunning fresh floral displays by local designers. Challenged to create floral interpretations of works of art in the Museum's collection, the designers' final entries were extraordinary! Join us in April 2020 for the next Art in Bloom event.
2018 Participants
Catherine Clarke: The Clinton Florist
Denise and Brianna Goodwin: Blooms and Blossoms Florist
Joanie Gorton: Professional Florist and Designer
Jamie Hall: Chester's Flower Shop
Pamela Kowalski: Kowalski Flowers
Mary LaBella: LaBella Flowers Design Studio
Laura Ann LoGiudice: Chester's Flower Shop
Fiorentino Poccia: Coriale Flowers
Elizabeth Schoonmaker: Artist
Ida Slagle: Professional Florist and Artist
Mary Lou Tarbania: Wild Creations
Alyzza Marlee Viros: Olney's Flowers
Tracy Wilkinson: Village Florals
Cathleen Wilson: Coriale Flowers
Julie Young: Floribunda Designs
Art in Bloom: Fine Art and Flowers
Museum of Art
Friday, May 18, 2018 - Thursday, May 31, 2018
Price: $0.00 / Member Price: